CA License No. 110360
IL License No.166.000810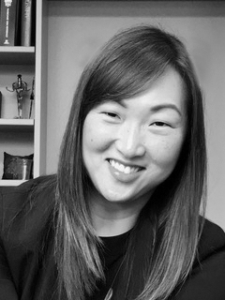 I am a Licensed Marriage and Family Therapist, trained at Northwestern University at the undergraduate, graduate, and post-graduate levels, securing a strong academic as well as experiential foundation in psychotherapy.  I am licensed in both California and Illinois.
After academia, I remained at Northwestern University's Family Institute as a Staff Psychotherapist for two years. My training underscored the philosophy of seeing the system as a whole instead of as separate entities. Whether I am working with a client individually or with a couple, I always have the larger context of what motivates and shapes each person. Systemic therapy is devoid of blame – rather, I am trained to track and identify complex interpersonal and inner-personal dynamics and subsequently serve interventions to create real change. In addition to being a psychotherapist, I am a yoga teacher trained in the Baptiste Vinyasa style and bring that sense of mindfulness and vitality to my practice as well.
Common Presenting Issues
Anxiety
Career
Communication
Depression
Failure-to-Launch
Family-of-Origin
Grief/Loss
Intimacy
Life-Stage Transitions
Self-Esteem
Sex
Stress
Work/Life Balance
Modalities
Blended Families
Children
Couples
Divorce
Multigenerational Families
Siblings
Single Parents
Young Adults
Specializations
Adoption
Co-Parenting
Domestic Violence
High-Conflict Couples
Infidelity
Mindfulness
Multiracial
Parenting Coordinator
Trauma
Growth occurs when individuals confront problems, struggle to master them, and through that struggle develop new aspects of their skills, capacities, views about life.
 — Carl Rogers